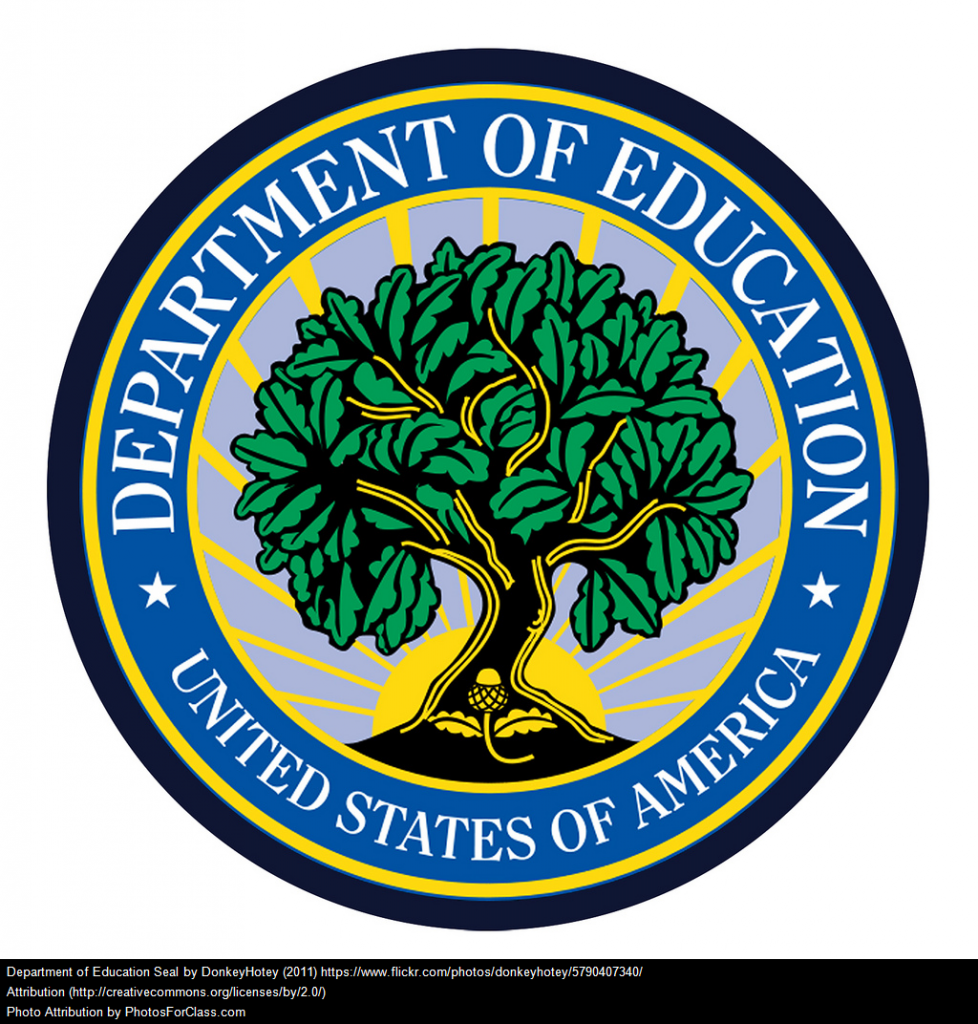 The Associated Press reports that Donald Trump has selected Betsy DeVos to be the next Secretary of of the U.S. Department of Education.
Ugh.
You might also be interested in The Best Articles On What The Trump Presidency Might Mean For Schools.
Here are resources to learn more about her, and I'll be adding more as they become available:
Betsy DeVos: Five Things to Know About Trump's Pick for Education Secretary is from Education Week.
What a Betsy DeVos appointment would tell us about Trump's education plans is from Chalkbeat.
Interview with Betsy DeVos, the Reformer is from The Philanthropy Roundtable.
Trump picks Betsy DeVos for education secretary post is from The Detroit News.
Trump picks billionaire Betsy DeVos, school voucher advocate, as Education Secretary is from The Washington Post.
And @Rweingarten: "Trump makes it loud and clear that his education policy will focus on privatizing, defunding, and destroying" edu pic.twitter.com/VQBGvydWr6

— Joy (@Joy_Resmovits) November 23, 2016
My first stab at what we can expect from Trump and Secretary of Education Betsy De Vos: vouchers, for-profit schools https://t.co/V5dy2Bmr03

— Dana Goldstein (@DanaGoldstein) November 23, 2016
Many of you are asking about Common Core. To clarify, I am not a supporter—period. Read my full stance, here: https://t.co/qB2nAXvX0B

— Betsy DeVos (@BetsyDeVos) November 23, 2016
Our next US Secretary of Education, Betsy DeVos (and her children), have never attended public school.

— Adam Smith (@AdamSmith_usa) November 23, 2016
President-elect Donald Trump picks Betsy DeVos as Secretary of Education. @Ericnpr has the scoop. https://t.co/kvMv2RNboX pic.twitter.com/sbzRLBM7pB

— NPR's Education Team (@npr_ed) November 23, 2016
School Choice Advocate Betsy DeVos Named Ed. Sec.: What Does That Mean? https://t.co/KwXw5ppbmA #edpolitics

— Politics K-12 (@PoliticsK12) November 23, 2016
Donald Trump's education secretary pick shows school vouchers are at the top of his agenda: https://t.co/RjCy5wPeBL

— Ezra Klein (@ezraklein) November 23, 2016
Why Donald Trump's Education Pick Would Face Barriers for Vouchers is from The NY Times.
My take: Betsy DeVos could be a historic departure from the bipartisan Ed reform consensus. https://t.co/zJulrwMqGy

— Elizabeth Green (@elizwgreen) November 24, 2016
Just posted: Betsy DeVos, Trump's Big-Donor Education Secretary https://t.co/FFiRlrPPKW via @newyorker

— Jane Mayer (@JaneMayerNYer) November 24, 2016
Betsy DeVos, Trump's Education Pick, Has Steered Money From Public Schools is from The New York Times.
Betsy DeVos, Trump's education pick, is a billionaire with deep ties to the Christian Reformed community https://t.co/7aJnuM4TtE

— emma brown (@emmersbrown) November 23, 2016
Trump terrifies public school advocates with education secretary pick is by Valerie Strauss at The Washington Post.
DeVos will obviously bring strong views to the Education Department. Here's hoping she's open to evidence, too. https://t.co/yHLpcxYFuy

— NYT Opinion (@nytopinion) November 24, 2016
Conway mockingly thanks teachers' union head for calling Trump's Education secretary pick "anti-public ed": https://t.co/SZZtkcqcla pic.twitter.com/GcruzMLPvS

— The Hill (@thehill) November 24, 2016
Betsy DeVos and the Wrong Way to Fix Schools is by Douglas Harris, and appeared in The New York Times.
What&8217;s The Worst That Could Happen Under New Ed Secretary Betsy Devos? Some Scenarios https://t.co/HDuCf5Tvhd from @AMPallas

— Josh Starr (@JoshuaPStarr) November 27, 2016