As Education Week put it this week:
"Chicago education officials …approved the largest-scale, single-year closure of public schools of any major school system in the nation, approving the shuttering of 49 elementary schools that are located mostly on the city's impoverished south and west sides."

Here's a video interview with Chicago Teachers Union President Karen Lewis and NYU Professor Pedro Noguera. I've highlighted this quote from it: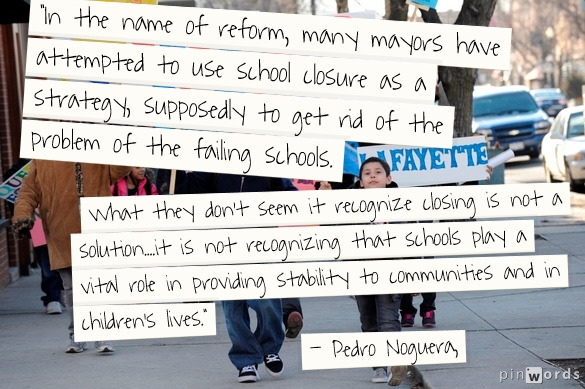 Visit NBCNews.com for breaking news, world news, and news about the economy
I'm adding this, and these other articles, to The Best Posts & Articles On The Impact Of School Closures:
Chicago Board Votes to Close 49 Elementary Schools is from Education Week.
Chicago Parents Prepare for New Reality After School Closures is also from Ed Week.