A few months ago, I begin periodically posting "quotes of the day."
Here are my favorites so far this year:
The Dictatorship of Data: Robert McNamara epitomizes the hyper-rational executive led astray by numbers is an excellent article in the MIT Technology Review.
Here's an excerpt:
Robots in the classroom the wrong innovation is a good article in the San Francisco Chronicle.
Here's an excerpt: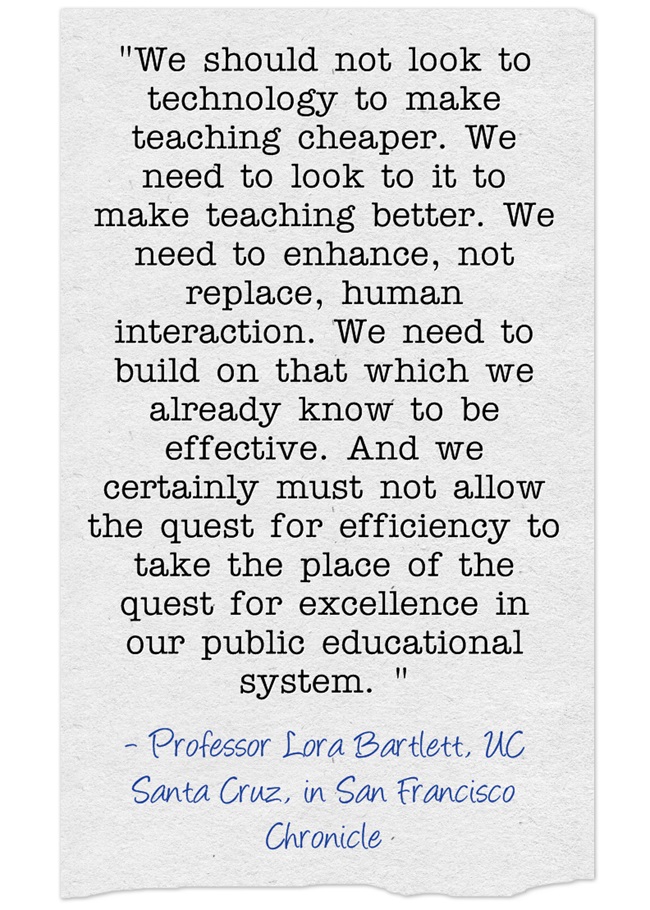 David Nussbaum has written a very interesting post about the power of storytelling.
Here's an excerpt:
Stop Telling Your Employees What to Do is a new post at the Harvard Business Review that has a lot of applicability to the classroom.
Here's an excerpt:
No Rich Child Left Behind is a must-read column in The New York Times.
Here's an excerpt:
The Wall Street Journal has just reported on a survey of employers by the Association of American Colleges and Universities.
Here's an excerpt:
How to Give Effective Feedback, Both Positive and Negative is useful column in today's New York Times. Here's an excerpt:
The Hidden Biases in Big Data is by Kate Crawford and appeared in The Harvard Business Review. Here's a quote from it:
This quote is from Marta Kagan in 7 Lessons From the World's Most Captivating Presenters:
Feedback is welcome.
If you found this post useful, you might want to look at the 1100 other "The Best…" lists and consider subscribing to this blog for free.