John Thompson wrote a great post today at This Week In Education titled Reform Stress Has Negative Effects On Kids & Educators. It dovetails well with Dallas Shows That Teacher Working Conditions Matter by Paul Bruno, written at the same blog last week.
John points out how so many "school reformers" seem oblivious to the effect their "reforms" have on teachers. Here's an excerpt: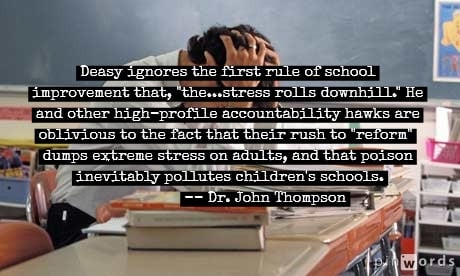 I'm adding it to The Best Posts & Articles About The Importance Of Teacher (& Student) Working Conditions.