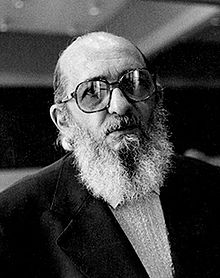 The late educator Paulo Freire was born on this day in 1921.
You can read more about him at The Zinn Education Project's Facebook page.
You might also be interested in a New York Times post I wrote that includes a lesson building on his work, and a post that appeared on this blog awhile back, What Would Paulo Freire Do If He Was A School Superintendent?