Tackling Informational Text is the theme of this month's ASCD Educational Leadership, and it's now online.
Here are the articles there I'd particularly recommend:
One to Grow On / Invitations to Read is by Carol Ann Tomlinson. Here's how she ends it: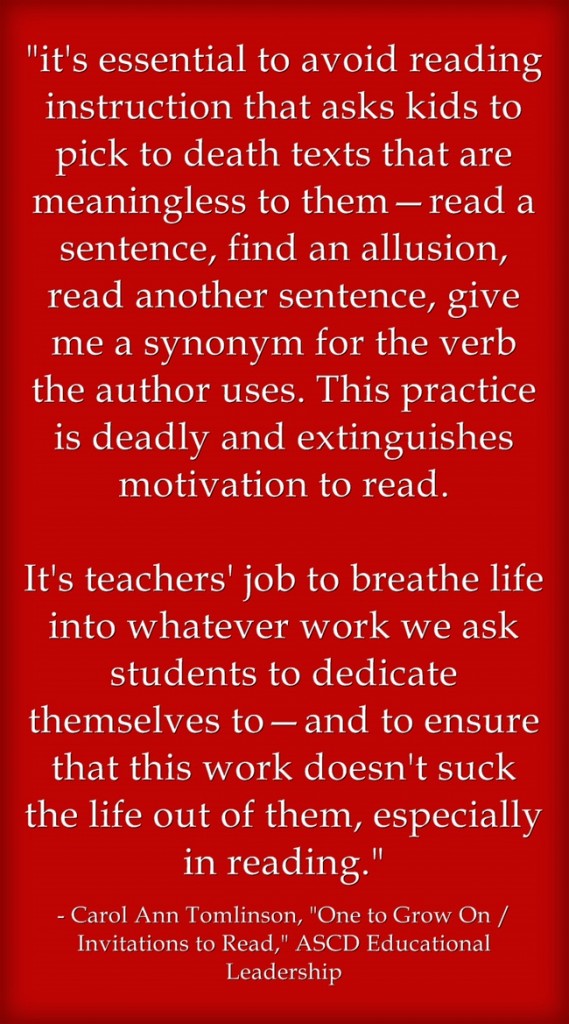 You Want Me to Read What?! is by Timothy Shanahan.
Points of Entry is a typically excellent piece by Nancy Frey and Douglas Fisher.
I'm adding these articles to The Most Useful Resources For Implementing Common Core.