As you might have already heard, the Washington, D.C. schools announced yesterday that errors with their Valued Added Measurement formula resulted in teachers paying a price.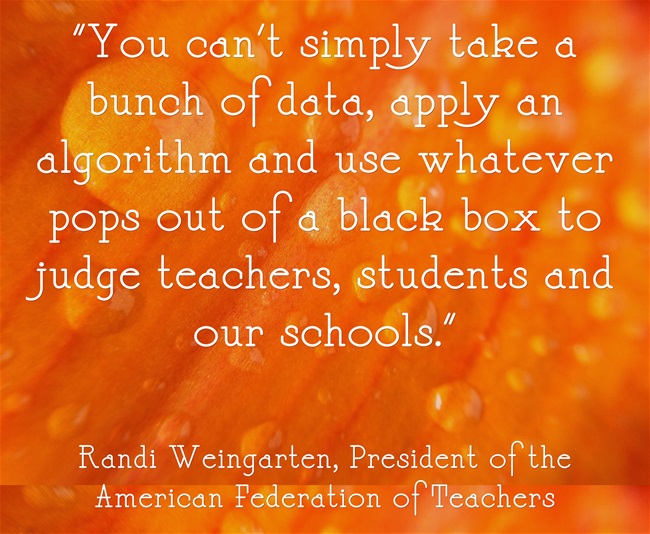 You can read more about it in these articles:
Errors found in D.C. teacher evaluations (2nd update) is by Valerie Strauss at The Washington Post.
'Small typo' casts big doubt on teacher evaluations is at Politico.
VAM Expert: D.C. Score Errors Are NOT a "Minor Glitch" is at Diane Ravitch's blog.
You can learn about the problems with VAM at The Best Resources For Learning About The "Value-Added" Approach Towards Teacher Evaluation.