I've recently re-started an effort I've tried to do previously by regularly highlighting previous posts and articles I've shared in previous years that I think might be worth a second look.
Today, I'm highlighting an article I wrote for ASCD Educational Leadership on parent engagement that built on work I wrote about in one of my books. It was published in 2009, and was titled Involvement Or Engagement?
Here's an excerpt: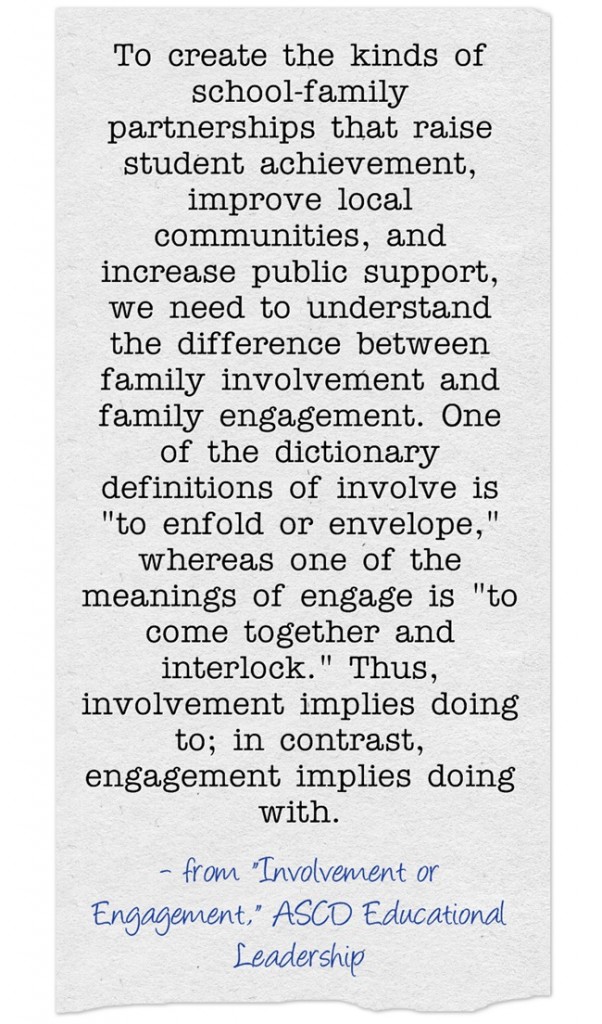 By the way, parent engagement will be the topic of a three-part series I'm writing for Education Week Teacher this week.