We're finishing up the first semester this week, and, as usual, I'll be sharing the results of anonymous student evaluations of our classes and of me. I'll probably get to tabulating them over the weekend.
I've also already shared many of the finals I'm giving to students this week.
However, I haven't shared all of the projects I have students do.
One of their final semester projects is to write and draw a picture saying what they thought was their best classroom moment over the semester, and what they had done to make it happen.
Much to my surprise, several of my mainstream ninth-graders chose the same moment — a time during the semester when I had called home to make positive comments about them to their parents/guardians. I try to make it a priority of making those calls to every parent, especially to those in my ninth-grade classes. Of course, not all my calls home are primarily positive, but everybody gets at least one that is….
Here's a representative comment from one of my students: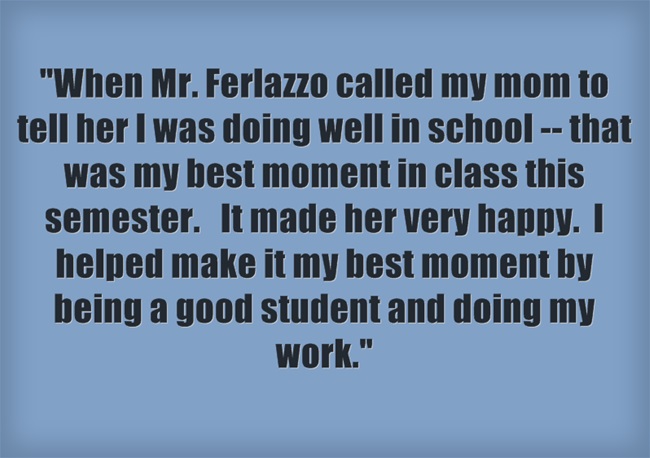 Never underestimate the value of a ninety second phone call….