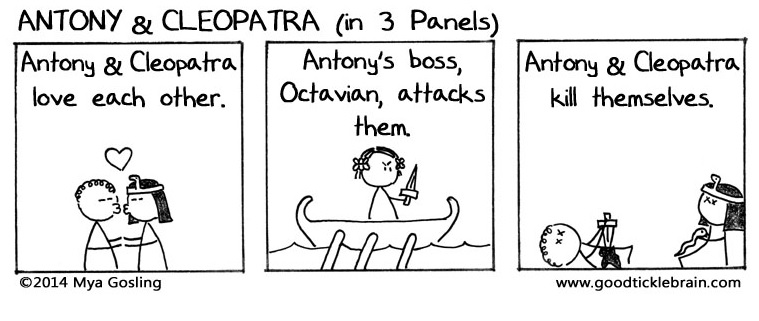 I've previously posted about Lisa Brown's "Three Panel Book Reviews" that formerly appeared in The San Francisco Chronicle. They're great models for student projects.
I recently learned about how another artist uses this "three panel" idea, though Mya Gosling uses it to summarizes Shakespeare's plays. You can see all of her work here, and they're more great models for student work.
I'm adding this info to My Best Posts On Books: Why They're Important & How To Help Students Select, Read, Write & Discuss Them.