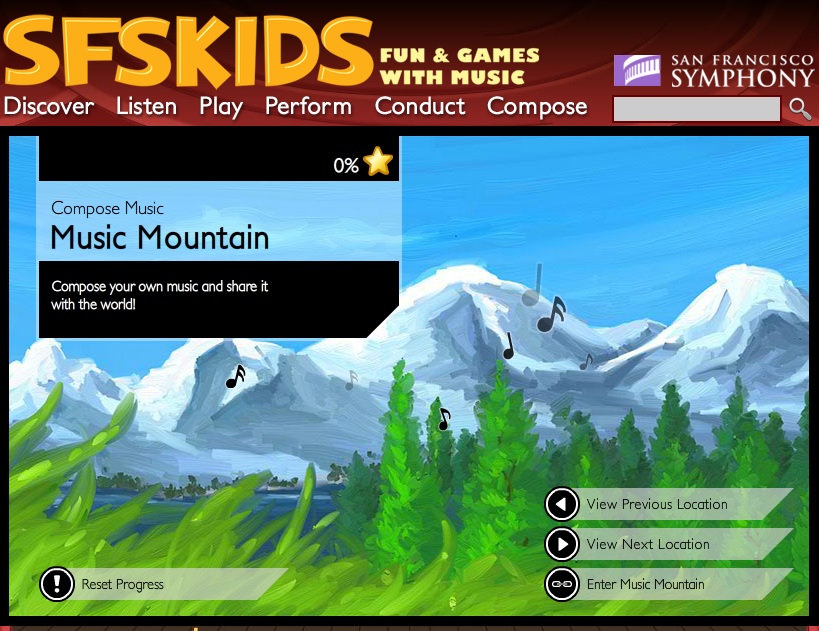 The San Francisco Symphony has just unveiled a newly redesigned website that's pretty extraordinary.
There's so much there, and it's so accessible — music, instruments, and you can even compose your own, play it, and share your creation with the world.
The text is probably at a high-Intermediate English level. About the only way they could have made it better is if they had provided a feature to have audio-narration of the text — that would make a big difference for English Language Learners.
Because of that shortcoming, I don't feel like I can add it to The Best Music Websites For Learning English. However, ELLs can certainly compose their own music and explain what they want it to communicate. That's always a nice language-learning activity.
You can read more about it at a San Francisco Chronicle newspaper article.