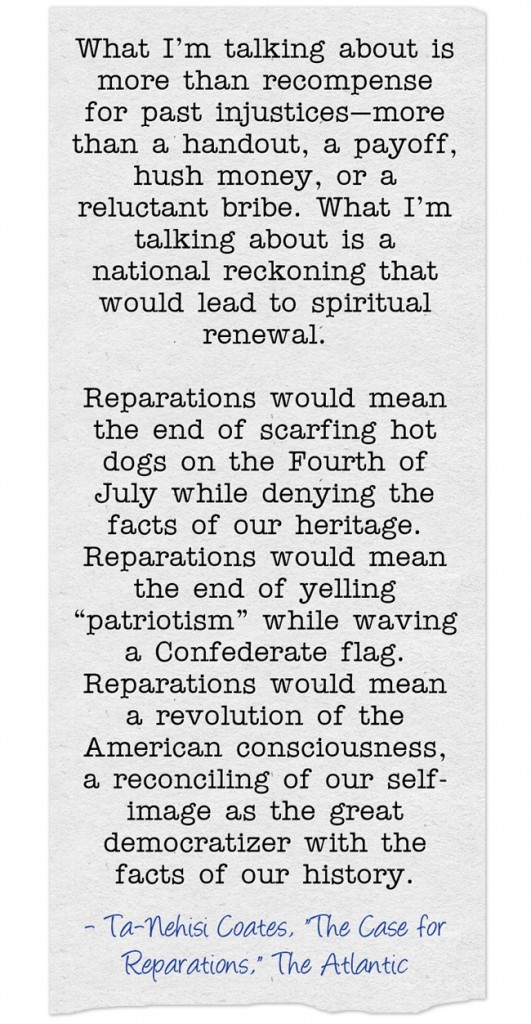 You may have already heard about, or read, Ta-Nehisi Coates' article in The Atlantic titled "The Case for Reparations."
It's an amazing article, and Bill Moyers just aired an interview with him about it, which I've embedded below:
In addition, Moyers posted These Eight Charts Show Why Racial Equality Is a Myth in America on his site.
You might also find The New Republic's piece, Get Ready for a National Debate About Slavery Reparations, useful.
Also, this: How To Tell Who Hasn't Read The New 'Atlantic' Cover Story, from NPR.
Slavery reparations are workable and affordable is from Vox.
I'm adding all of these resources to A Collection Of Useful Posts, Articles & Videos On Race & Racism – Help Me Find More.