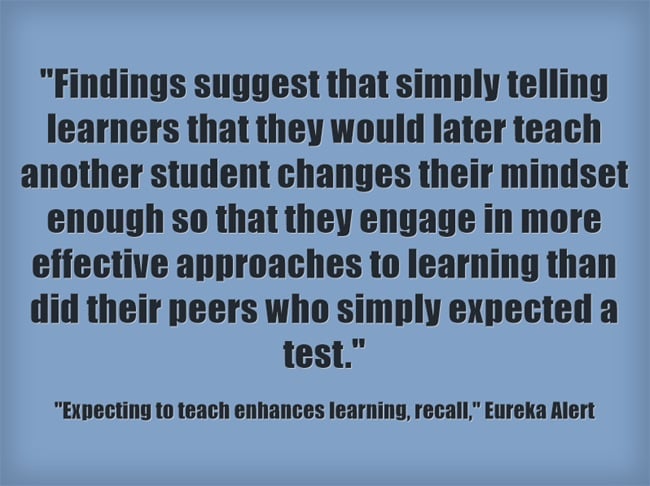 I'm a big proponent of students teaching their classmates using presentations, "jigsaws," creating learning objects like clozes and sequencing activities, and many online tools to create materials for authentic audiences. You can read more about these ideas at The Best Posts On Helping Students Teach Their Classmates.
Now, new research finds what we teachers who have been making this kind of an activity a priority have known all along — students will put a whole lot of energy into learning what they have to teach others. In fact, the research finds students will employ more effecting learning strategies in this kind of teaching situation than if they are preparing for a test.
You can read the entire study here.
Here are a two more related "The Best" lists reader might find helpful:
The Best Resources On The Value & Practice Of Having Older Students Mentoring Younger Ones
The Best Places Where Students Can Write For An "Authentic Audience" (I probably need to update this one, but most of the resources listed there should still be usable)