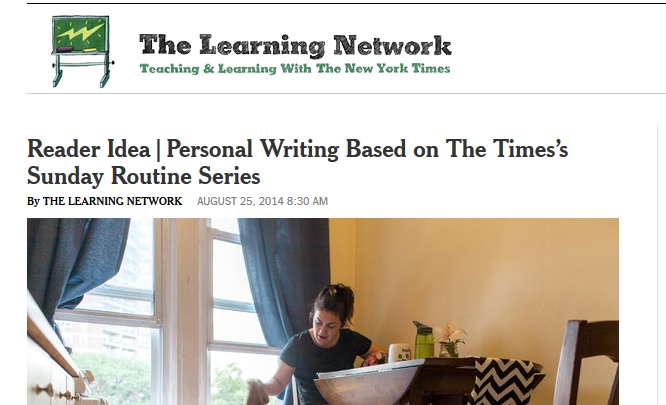 Reader Idea | Personal Writing Based on The Times's Sunday Routine Series is a very useful post at The New York Times Learning Network.
It's a simple teacher-suggested lesson plan that includes some very useful student hand-outs that is particularly timely at the beginning of the school year.
I obviously didn't write it but, for now (until I create another "Best" list), I'll be adding it to My Best Posts On Writing Instruction.