'The Marshmallow Test': An Interview With Walter Mischel is my latest post at Education Week Teacher.
I interview Walter Mischel, the creator of the famous Marshmallow Test to measure self-control and its long-term effects.
Here are some excerpts: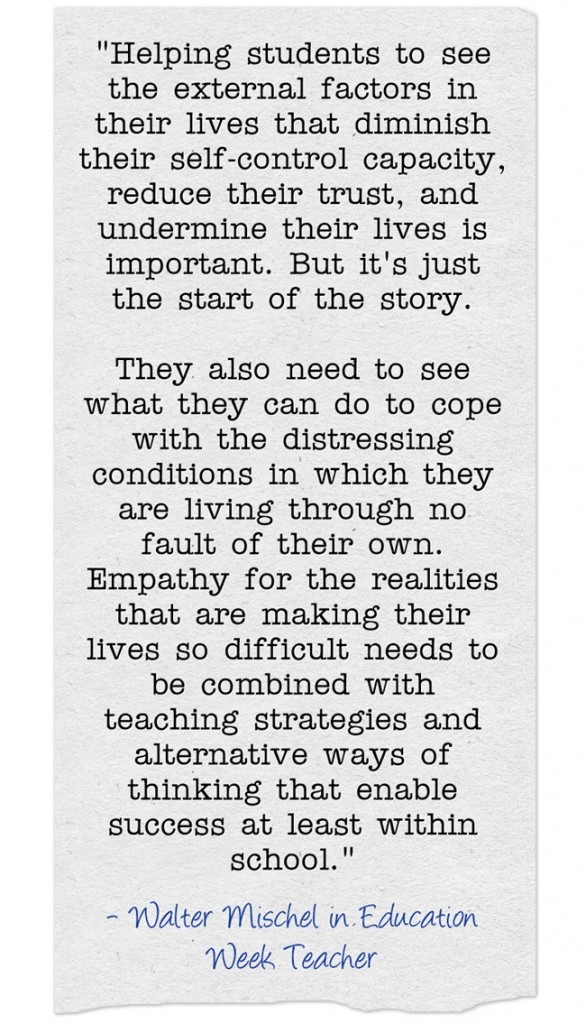 I'm adding it to The Best Posts About Helping Students Develop Their Capacity For Self-Control.