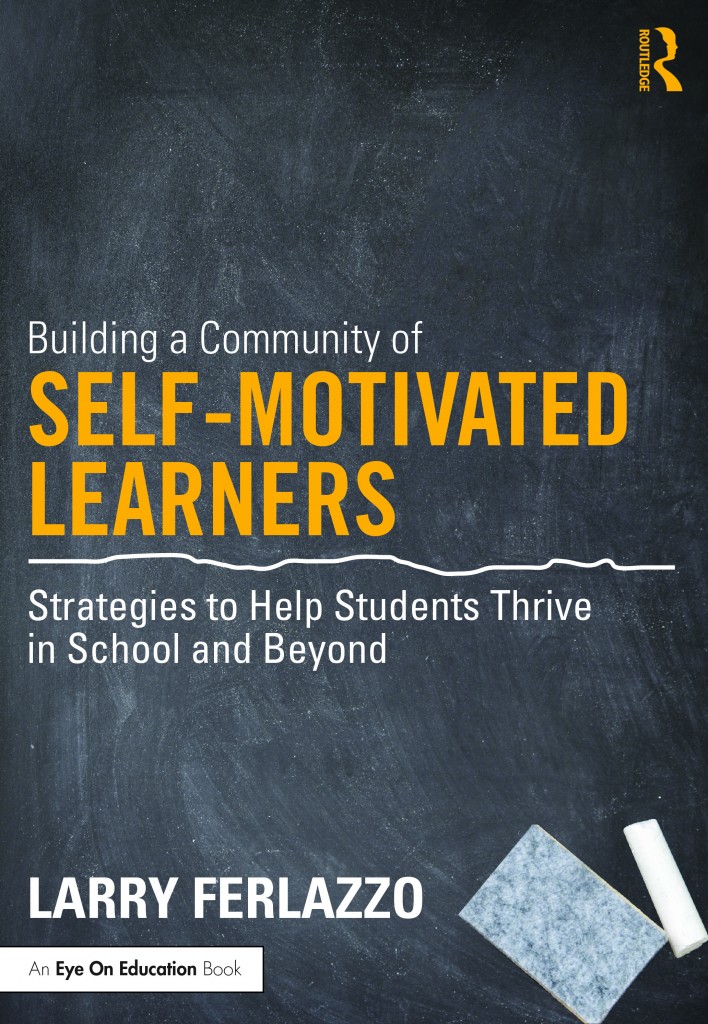 My upcoming book, Building A Community Of Self-Motivated Learners: Strategies To Help Students Thrive In School and Beyond, is now available for pre-order at Routledge and on Amazon. I will be published in early March, 2015.
It's the third volume in my student motivation "trilogy." You can read excerpts from the previous two volumes, Helping Students Motivate Themselves: Practical Answers To Classroom Problems and Self-Driven Learning: Teaching Strategies for Student Motivation, at those links.
In addition, you can download — for free — all student hand-outs from those two books here.