It appears that some officials are beginning to take some baby steps to reduce the impact of standardized testing on students and their teachers.
Here are a couple of recent articles about these actions:
School standardized testing is under growing attack, leaders pledge changes is from The Washington Post.
Push to Limit Federal Test Mandates Gains Steam is from Education Week.

And here's a statement from our National Education Association President on these changes: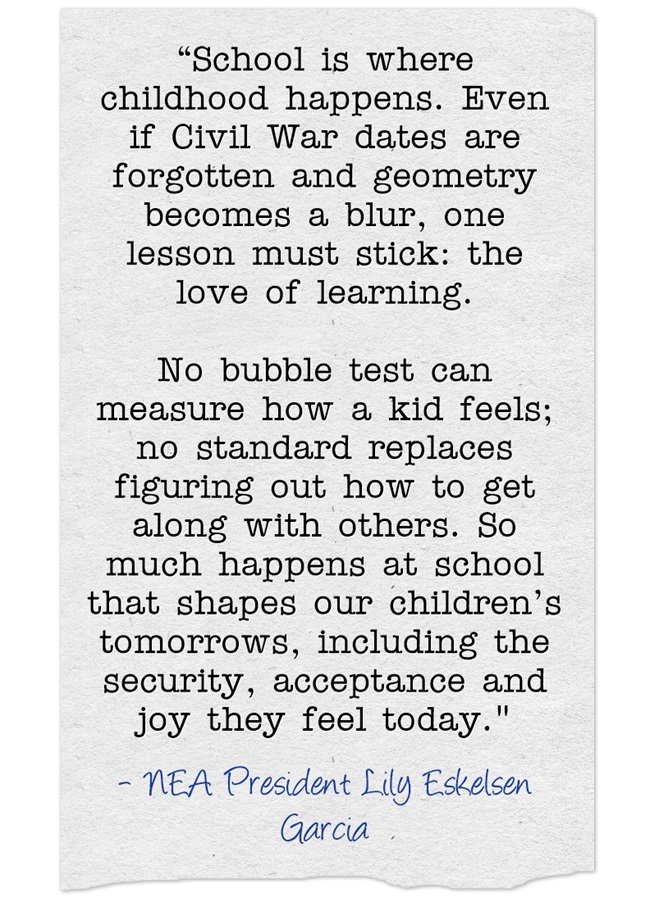 I'm adding this post to The Best Posts On How To Prepare For Standardized Tests (And Why They're Bad).