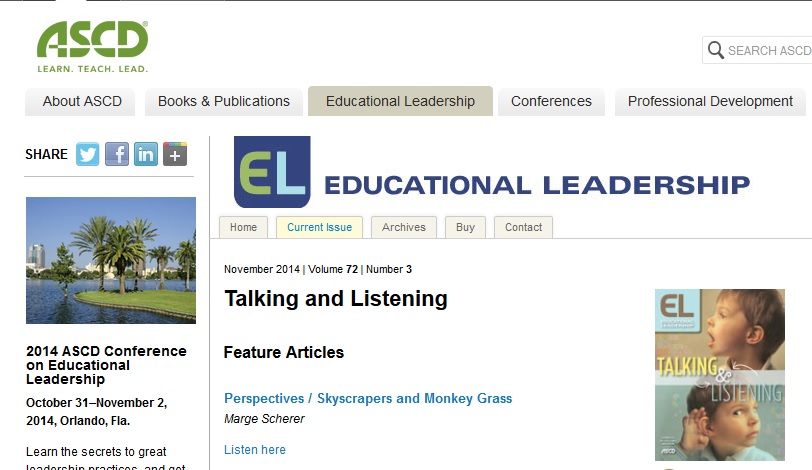 ASCD Educational Leadership is one of my favorite journals, and every month I share my favorite articles from the new issue.
Their November edition has just come online, and it's a good one on talking and listening.
Here are my favorites:
Talking to Learn is by Elizabeth A. City.
Speaking Volumes is by Douglas Fisher and Nancy Frey.
I'm adding both of those articles to The Best Resources Sharing The Best Practices For Fruitful Classroom Discussions.
And I've already added these next two articles to The Best Resources On The Idea Of "Wait Time":

Research Says / Get All Students to Speak Up is by Bryan Goodwin.
All the Time They Need is by Ellin Oliver Keene.