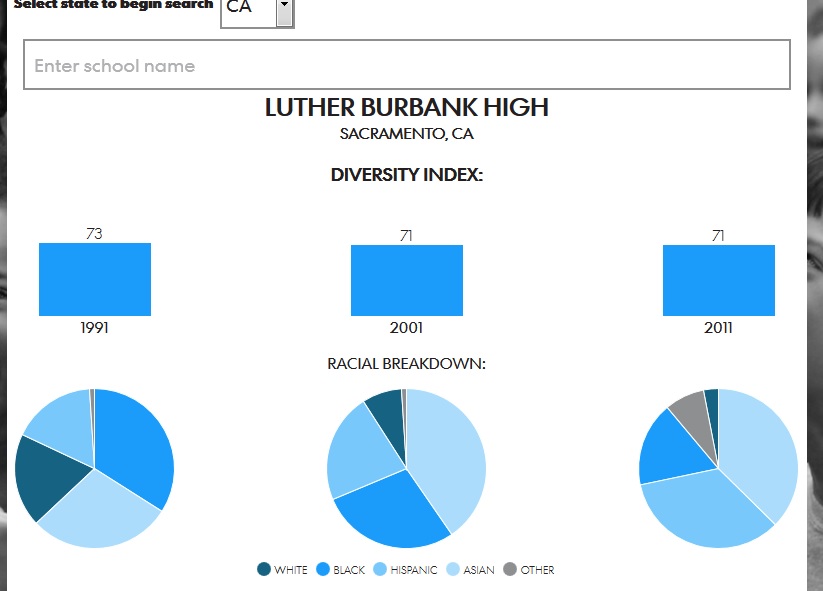 Greg Toppo at USA Today has published a very interesting feature at USA Today titled Diversity In The Classroom.
Most of the narrative focuses on schools in Minnesota, but it also includes a great deal of information on schools nationwide. In particular, it has an interactive tool where you can track the diversity of any give school in the United States over a twenty year period. The image at the top of this post shows the data from the school where I teach.
The article uses something called the "Diversity Index," which measures:

….on a scale of 0 to 100, the chance that two randomly chosen students come from the same racial group. In the 2011 school year, it ranged from 74 for public students in Hawaii (very diverse) to 15 in Maine and Vermont.
I'm adding this to A Collection Of Useful Posts, Articles & Videos On Race & Racism.