As expected (see Quote Of The Day: Arne Duncan's "Line In The Sand") U.S. Education Secretary today called for a continuation of annual student standardized testing.
You can read more about it at:
White House Still Backs Annual Testing in Schools
Administration Doubling Down on K-12 Priorities, Ed. Sec. Arne Duncan Declares is from Education Week.
Here are statements from Randi Weingarten and Lily Eskelsen García:
AFT's Weingarten on Secretary Duncan's ESEA Reauthorization Remarks
NEA calls for more equal opportunity in No Child Left Behind reauthorization
It shouldn't MT @PoliticsK12: .@NEAMedia not backing off on its push for grade-span testing, despite @arneduncan's defense of annual tests.

— Larry Ferlazzo (@Larryferlazzo) January 12, 2015
Here are some excerpts from them: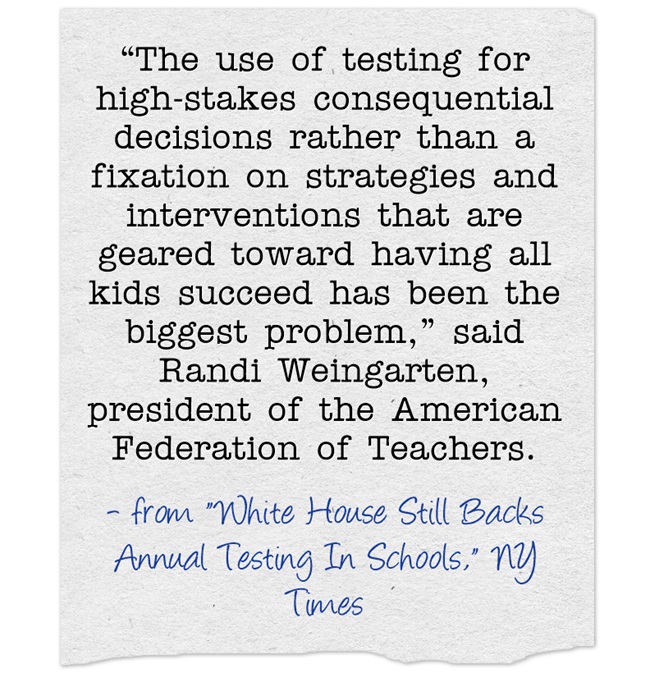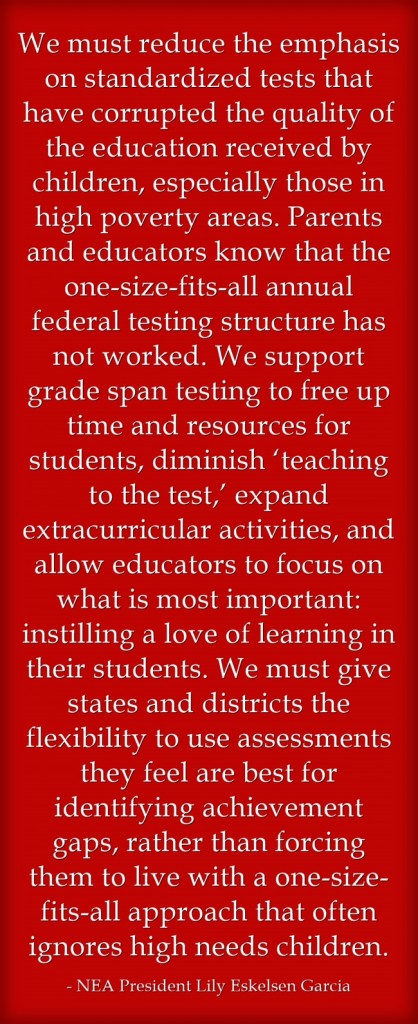 I'm adding this post to The Best Posts On How To Prepare For Standardized Tests (And Why They're Bad).