We've all heard some people say that more money will not help schools — instead, the money schools have now has to be used more efficiently and effectively.
Yet another study now disproves that notion (which, happily, most people don't believe anyway.
It's titled "The Effects of School Spending on Educational and Economic Outcomes: Evidence from School Finance Reforms" and was done by C. Kirabo Jackson, Rucker C. Johnson, Claudia Persico.
Here's an excerpt from their conclusions: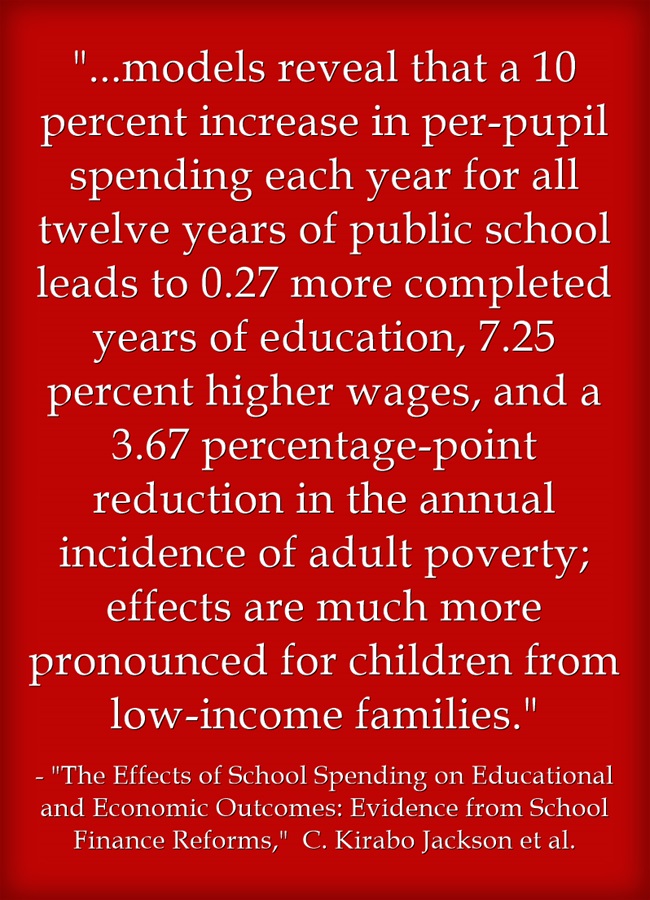 I'm adding it to The Best Sites For Learning That Money Does Matter For Schools.