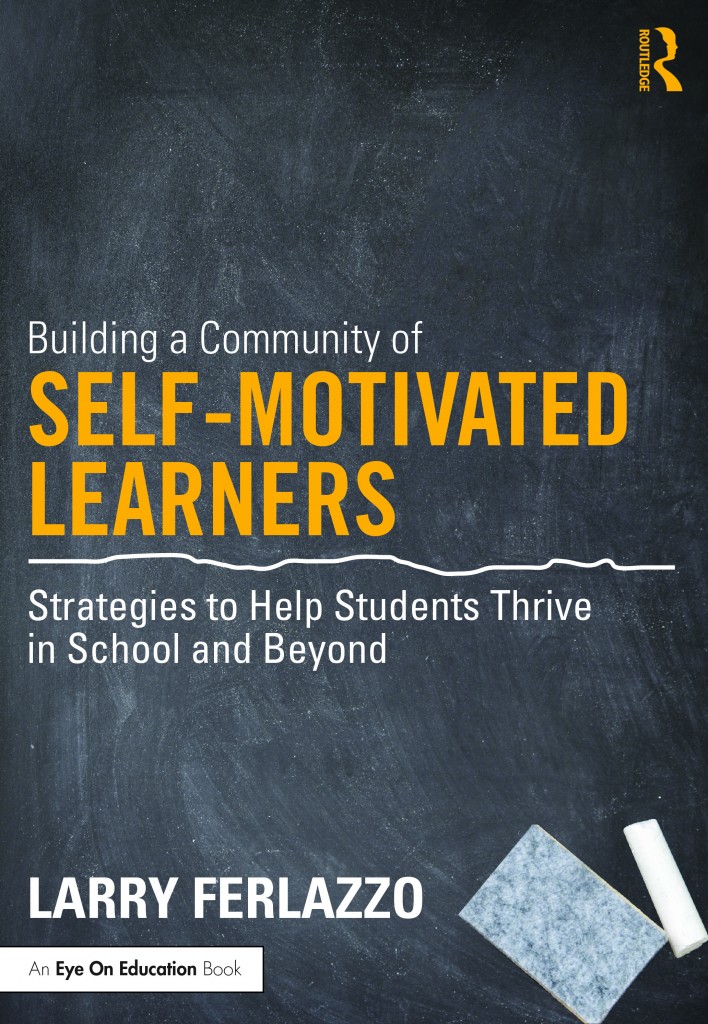 The publication date of my forthcoming book, Building A Community Of Self-Motivated Learners: Strategies To Help Students Thrive In School and Beyond, has been moved-up a bit, and will now become available on March 15th. You can pre-order it at Routledge or on Amazon.
You can see reviews at both places from people like Daniel Pink and Rick Wormeli, and you can see the Table of Contents at the Routledge site.
As regular readers know, this is the third book in my student motivation "trilogy."
School Leadership briefing did a fifteen minute interview with me about my last student motivation book, and they'll be posting one they recently did about this new book in a couple of weeks.
I'll be doing a "chat" on Twitter lasting for several days during the second week of March where I'll be sharing snippets from the book and encouraging reactions and questions. I did this for my last student motivation book (you can see the Twitter collection here) and it went very, very well.
Then, in mid-March, look for book excerpts appearing in Edutopia, Middleweb, The Washington Post, The Guardian and Education Week (and maybe one or two other outlets). Ed Week will also be hosting an online chat about the book on a still-to-be-determined date.
Once that flurry of activity is done, I'll be cracking-down to complete my next book — a sequel to the surprisingly (at least, to me) popular The ESL/ELL Teacher's Survival Guide: Ready-to-Use Strategies, Tools, and Activities for Teaching English Language Learners of All Levels (co-authored by Katie Hull Sypnieski). Katie and I should have that manuscript done by September 1st, and it should be available in first half of 2016.
I'm thinking of taking a break from book-writing after that — eight books in eight years is beginning to take its toll….
But…you never know 🙂