Mai Xi Lee, the Directory of Social Emotional Learning for the Sacramento City Unified School District (and former long-time assistant principal at the school where I teach), is really doing an extraordinary job.
Here's a video news report on this week's SEL conference she organized:
Sacramento city schools focus on emotional learning is a recent Sacramento Bee article detailing her efforts.
Here's a quote from it: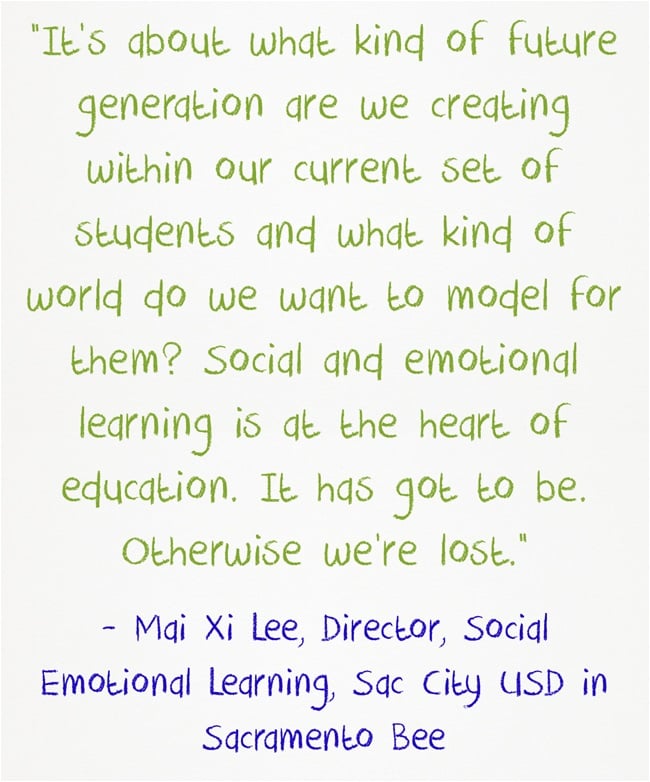 You might also be interested in The Best Social Emotional Learning (SEL) Resources.