Ways To Teach Common Core Math To ELLs is the title of my latest Education Week Teacher column.
In it, educators Bill Zahner, Ben Spielberg, Gladis Kersaint, Denisse R. Thompson, Maria Montelvo-Balbed, and Denise Huddlestun share their suggestions for how teachers can best handle the challenge of teaching Common Core Math to English Language Learners.
Here are some excerpts: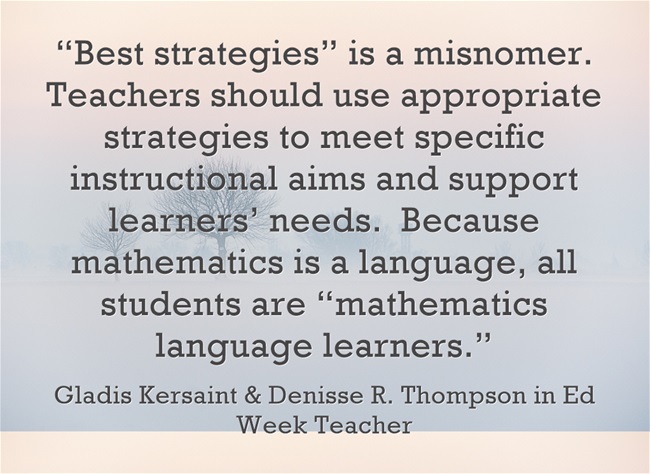 I'm adding it to The Best Resources For Teaching Common Core Math To English Language Learners.