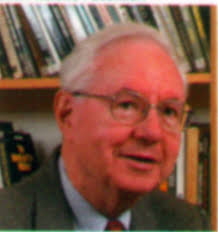 Ed Chambers, Saul Alinsky's successor as Executive Director of the Industrial Areas Foundation from 1972-2009, died yesterday.
I, and thousands of others, learned much from Ed over the years. I was an IAF community organizer for the last twelve years of my nineteen-year organizing career and am the kind of teacher that I am largely because of that experience.
IAF has always had a strong culture of critique among both organizers and volunteer leaders, and Ed had what I'm sure was a well-earned reputation of very gruff and candid. I, however, will always remember him being very gentle and supportive of me when he was my mentor during the time I was a trainer at the ten-day IAF National Training, considered by many as the best place to receive community organizing training.
You can purchase Ed's book, Roots for Radicals: Organizing for Power, Action, and Justice, and learn more about him here.
You can learn more about the IAF at The Best Sites To Learn About Saul Alinsky.
Here's a short video clip of Ed: