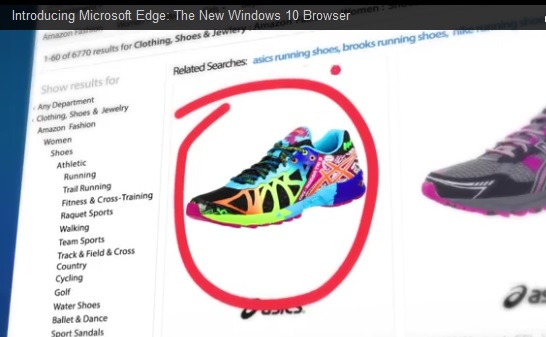 I've regularly lamented the absence of online tools for annotating webpages that don't require any software download. On occasion, a decent one arises, only to go under after a short time of availability. Most of the annotation tools out there need some kind of download, and that's problematic for most of us using school computers with archaic restrictions on what and who can download additional software.
I've always been puzzled by this dearth of web-based apps, since, in many ways, I think such site would almost be a "killer app." It's one that all teachers, even ones most tech-averse, could see value in using, and would be easy to apply. It would just be like using regular post-its to demonstrate reading strategies or taking other notes when reading paper, would reduce copying and, in a feature that some of the best annotation tools that are no longer in existence had, would allow students to see what their classmates are noting, as well.
I now wonder if the forthcoming Microsoft Edge, the web browser for Windows 10, might be perfect for this kind of work. It will have the ability to annotate built directly into the browser itself.
You can read more about the feature at this Read Write post, Microsoft's Edge Will Let You Scribble On The Web—And That's Awesome.
And here's a video demonstrating how it works:
I'm adding this post to Best Applications For Annotating Websites.