Last week, I posted R.I.P. Community Organizer Extraordinaire Ed Chambers, who had just died.
Ed was the National Director of the Industrial Areas Foundation, which had been founded by Saul Alinsky so long ago. I was an IAF organizer for twelve out of the nineteen years I worked in that profession.
The New Yorker has just published a nice piece on Ed, Edward Chambers, Community Organizing's Unforgiving Hero.
Here's a quote from Ernesto Cortes, the present co-National Director: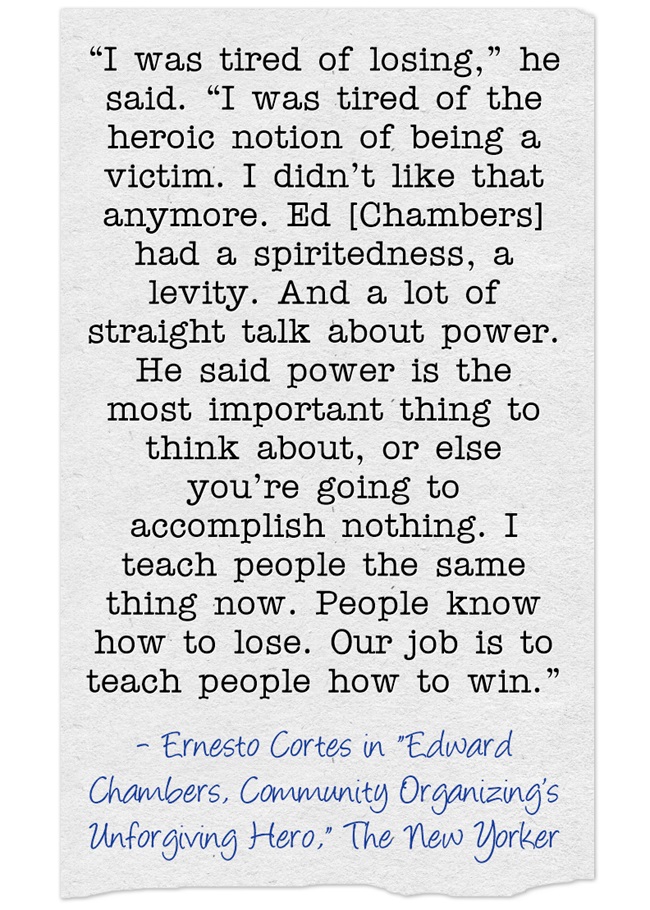 The New York Times also ran an obituary of Ed.
You can learn more about the IAF at The Best Sites To Learn About Saul Alinsky.