It's going to take me a long time to dig into the numerous studies and statistics cited (and linked to) by Thomas Edsall in his lengthy NY Times Op-Ed today headlined How Do We Get More People to Have Good Lives?
He looks at income equality, Social Emotional Learning Skills, pre-school education — just to name a few topics he covers.
Here's a short excerpt from it: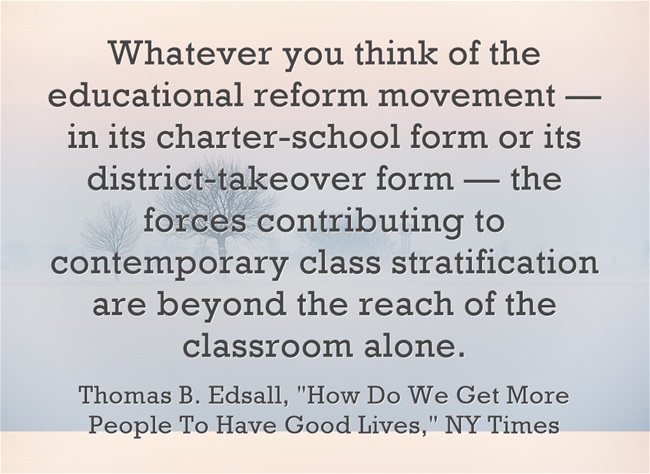 For now, I'm just adding it to The Best Social Emotional Learning (SEL) Resources.