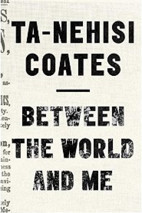 I think you'll find this two-part interview Jon Stewart did with Ta-Nehisi Coates very interesting – I certainly did.
You might also be interested in the review of the book that recently appeared in my Ed Week Teacher column.
I'm adding these videos to A Collection Of Useful Posts, Articles & Videos On Race & Racism – Help Me Find More.