Q & A Collections: Implementing The Common Core is my latest Education Week Teacher column.
It contains Links to all posts related to implementing the Common Core from the past four years.
Here's an excerpt from one of them: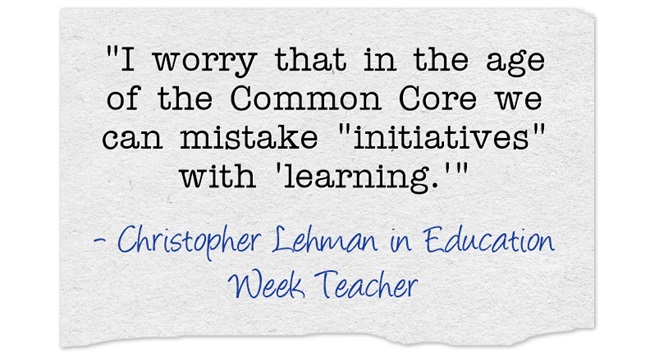 I'm adding the post to The Most Useful Resources For Implementing Common Core.