The new issue of ASCD Educational Leadership is online and, as usual, it's good. The theme is "Questioning For Learning."
Here are some highlights from articles that aren't behind a paywall:
There's an article co-written by the late, great Grant Wiggins on Essential Questions.
Let's Switch Questioning Around is a nice article by Cris Tovani. Here's an excerpt from it: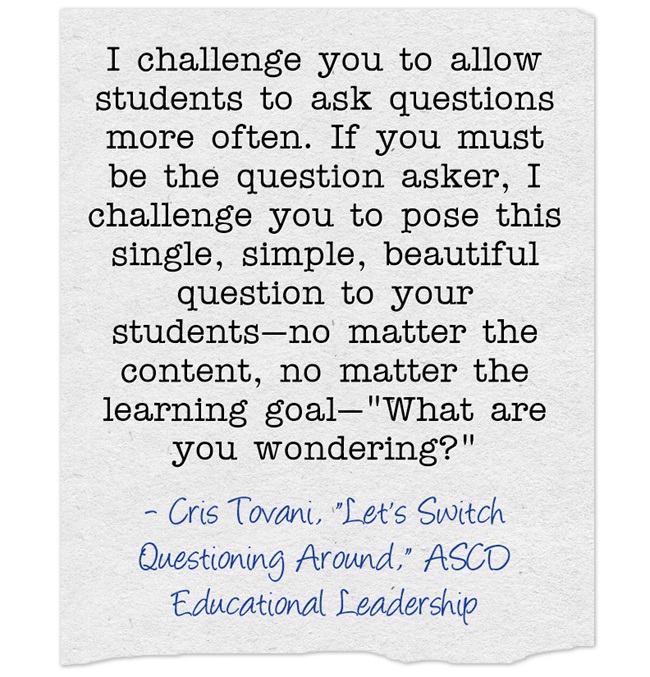 I'm adding it to The Best Posts & Articles About Asking Good Questions — Help Me Find More.
The issue also shares an interesting piece of information — every year for the past five years, students say they have felt less comfortable asking questions in class.
Research Says / Help Students Train Their Inner Voice is good report by Bryan Goodwin and Heather Hein on research related to "self-questioning" and metacognition. I'm adding it to The Best Posts On Metacognition.