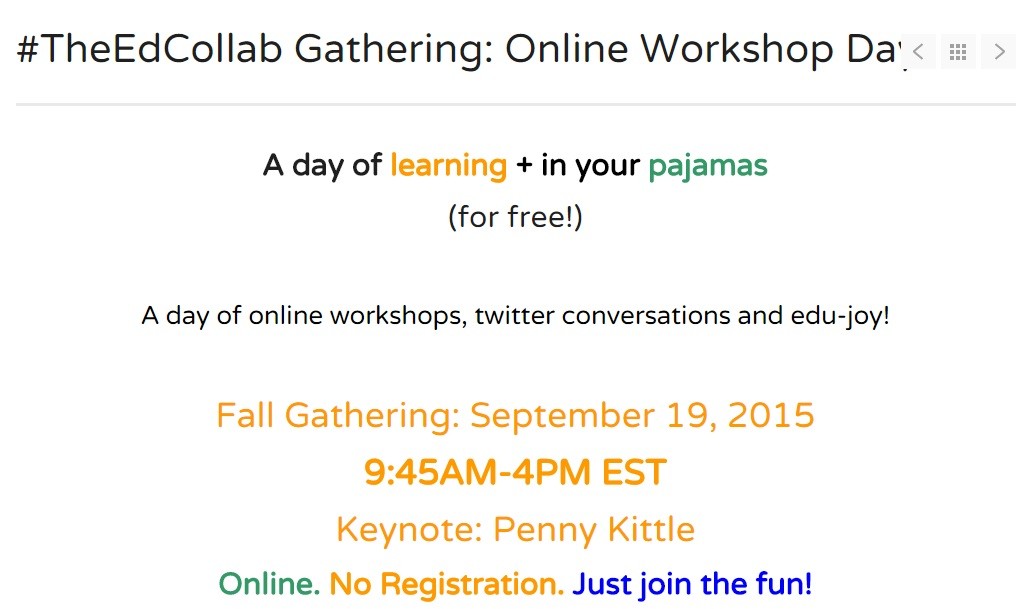 The #TheEdCollab Gathering looks like a great opportunity to access free online professional development on September 19th.
You can learn all about it here, and it includes presenters like Penny Kittle, Jennifer Serravallo, Kim Yaris, Kristin Ziemke, Lisa Eickholdt and many other key movers and shakers in the world of English Language Arts.
Even better, you don't have to sign-up in advance, just show up when you can!
It's sponsored by The Educator Collaborative, which is an education think tank founded by Christopher Lehman, the well-known and highly-respected literacy consultant and author.