Omission: Choosing what to leave out. is an article in The New Yorker by John McPhee.
It's an interesting article on revision, though far too long to use with students. However, there are short sections that could be helpful.
Here's one: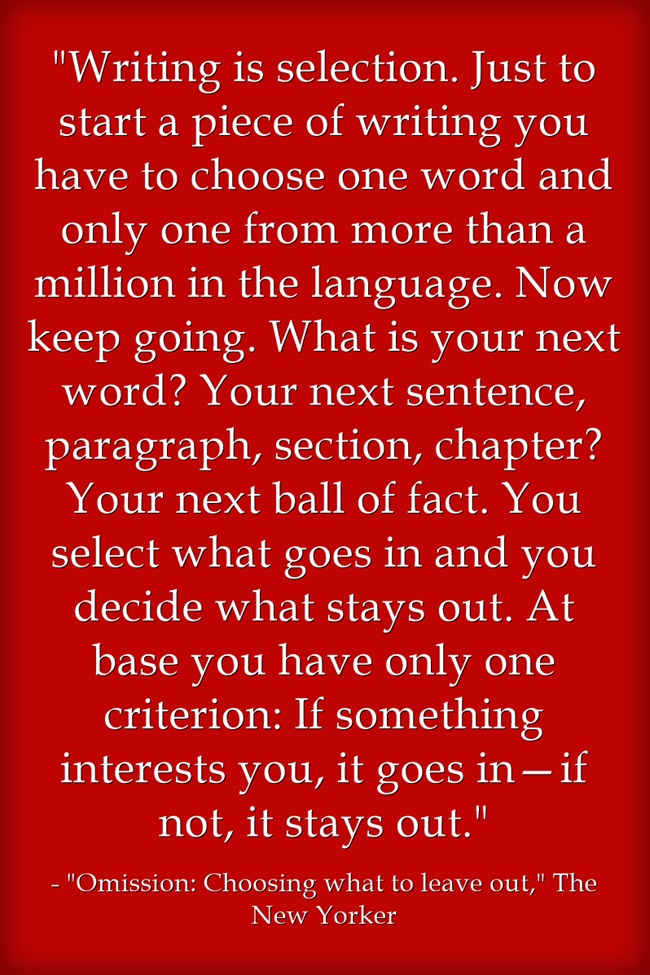 I'm adding it to The Best Resources On Getting Student Writers To "Buy-Into" Revision – Help Me Find More.