I've been a big-time fan of Carol Dweck's work (see The Best Resources On Helping Our Students Develop A "Growth Mindset").
I've also been critical at times about what sometimes seems to a bit myopic view of the challenges facing many of our students (see Our Students Are Not Supermen & Superwomen and The Limits To The Power Of A Growth Mindset (& The Dangers When We Don't Recognize Them)).
So I was pleased to see Professor Dweck's recent column in Education Week, Carol Dweck Revisits the 'Growth Mindset.'
Here's an excerpt: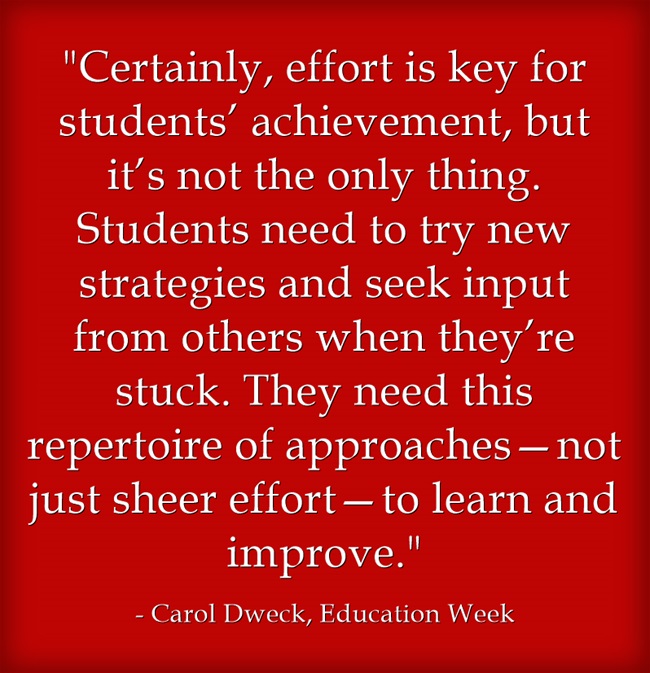 I'd also add that there are also ways to help students become aware of systemic causes of some of the challenges they face in a way that does not cause a sense of defeat or further depression, and I wrote about them in Building A Community of Self-Motivated Learners.