Student 'Reflection Needs to Be a Habit' is Part Two in my Education Week series on reflection in the classroom.
Today's post features thoughts from Pernille Ripp, Sean Ruday, Jacqueline Darvin, Daniel Rechtschaffen, and Heidi Mills. You'll also find comments from readers.
Here are some excerpts: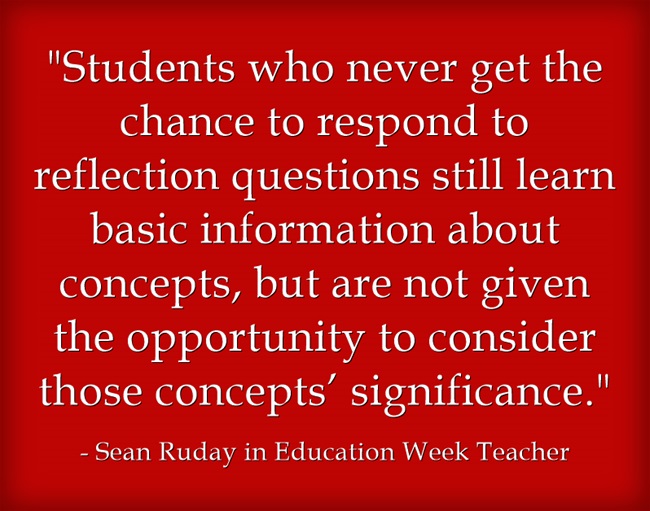 I'm adding the series to The Best Resources On Student & Teacher Reflection.