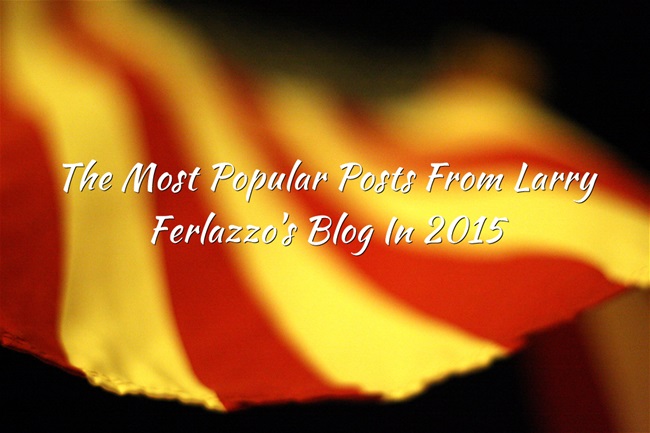 Here are most popular posts from this blog over the first eleven months of this year:
1. The Best Resources For Helping Teachers Use Bloom's Taxonomy In The Classroom
2. The Best Popular Movies/TV Shows For ESL/EFL
3. The Best Comic Strips For Students & Teachers In 2012 — So Far
4. The Best Websites For Creating Online Learning Games
5. The Best Online Virtual "Corkboards" (or "Bulletin Boards")
6. The Best Sites For Learning About The World's Different Cultures
7. The Best Resources On Helping Our Students Develop A "Growth Mindset"
8. All 1,500 Best Lists In One Place!
9. March's Infographics & Interactives Galore – Part Four
10. The Best Sites For Grammar Practice
11. Not "The Best," But "A List" Of Music Sites
12. The Best Movie Scenes To Use For English-Language Development
13. The Best Beginner, Intermediate & Advanced English Language Learner Sites
14. The Best Applications For Creating Free Email Newsletters
15. Answers To "What Do You Do On The First Day Of School?"
16. The Best Sites To Practice Speaking English
17. This Has Got To Be One Of The Most Useful Sites On The Web For ELL Teachers
18. The Best Websites For Learning & Teaching Geography
19. The Best Places To Read & Write "Choose Your Own Adventure" Stories