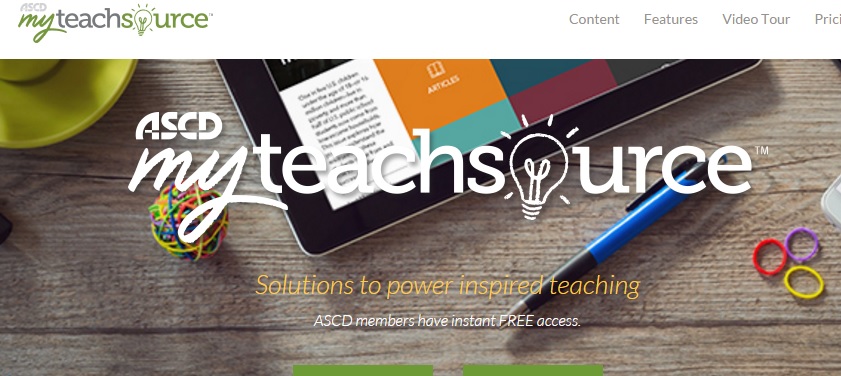 As regular readers know, I'm a big fan of ASCD's resources — the huge number they have available for free, along with their premium content.
They've just unveiled a new feature called My TeachSource, which will be highlighting a new "Topic Pack" on important practical challenges facing educators each month.
The cost is $29 per year, but you can get a free two week subscription to check it out. Even better, though, you get it free (for now, at least) if you're an ASCD member, which costs just $10 more. I think the money is worth it just to get access to the articles in the great Educational Leadership journal that are behind a paywall.