Rethinking the Way We Teach Thanksgiving is the headline of today's New York Times "Room For Debate" feature.
It shares five different perspectives, primarily from educators.
Here's an excerpt from the piece written by Yatibaey Evans of the National Indian Education Association: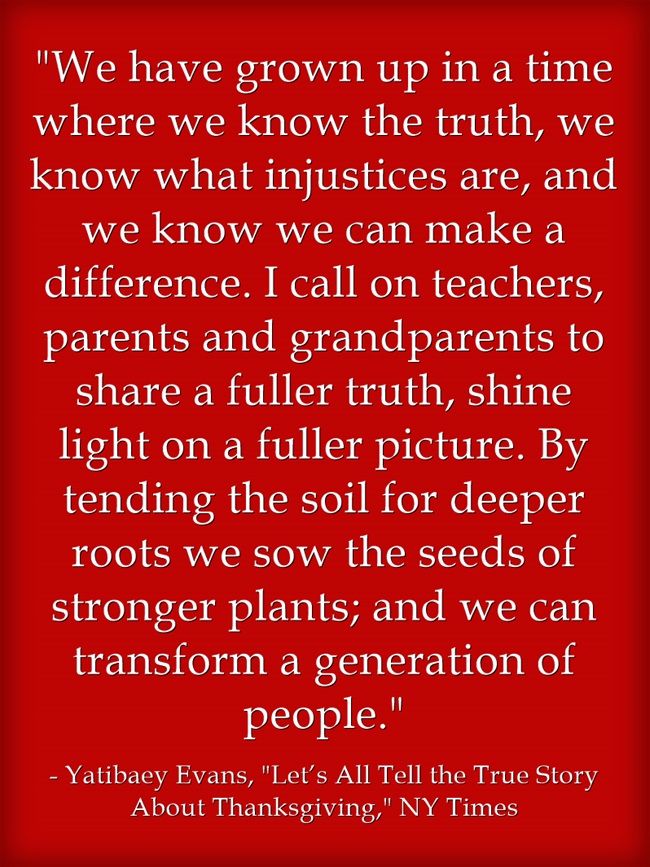 I'm adding it to The Best Sites To Learn & Teach About Thanksgiving.