Strategies For Dealing With An 'Awful' Textbook is the headline of my latest Education Week Teacher column, and I think it's a particularly useful one.
Educators Mary Ann Zehr, Christopher Lehman, 2015 National Teacher of the Year Shanna Peeples Kristina J. Doubet, Jessica A. Hockett, Kimberly Carraway, and Libby Woodfin share their suggestions on how we can deal with the challenge of being stuck with an awful textbook.
Here are some excerpts: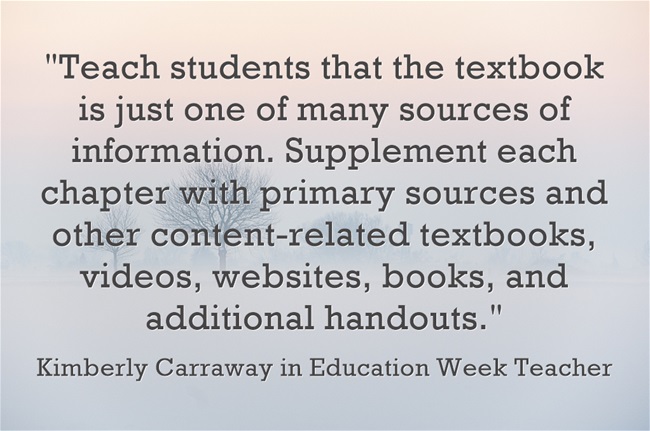 I'm adding it to The Best Resources For Adapting Your Textbook So It Doesn't Bore Students To Death.