Policy Decisions Must Be 'Done With' Teachers, Not 'Done To' Them is the headline of my latest Education Week column.
Today's post includes contributions from Randi Weingarten, Jody Spiro, Susan Ochshorn and Meghan Everette discussing how teachers can effectively engage in educational policy decisions. I've also included comments left by readers.
Here are some excerpts: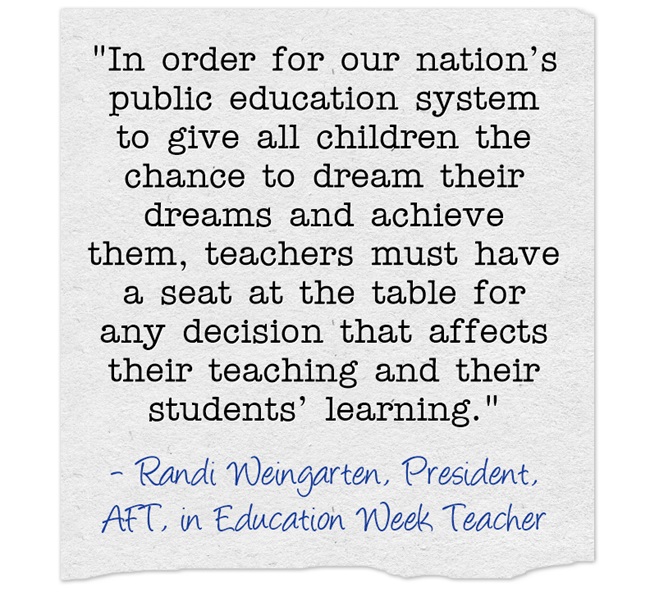 I'm adding it to The Best Posts & Articles On Building Influence & Creating Change.