You may, or may not, have heard the recent news about the Obama Administration's plans in January to deport as many as 15,000 primarily Central American families who have stayed in the United States even though their asylum requests have been denied (or because they have been ordered to leave by a judge for other reasons).
Obama's plan to deport Central American immigrants, explained is a new Vox article that gives the best explanation of the plans, the reasons behind them, and their personal/political ramifications.
Here's an excerpt: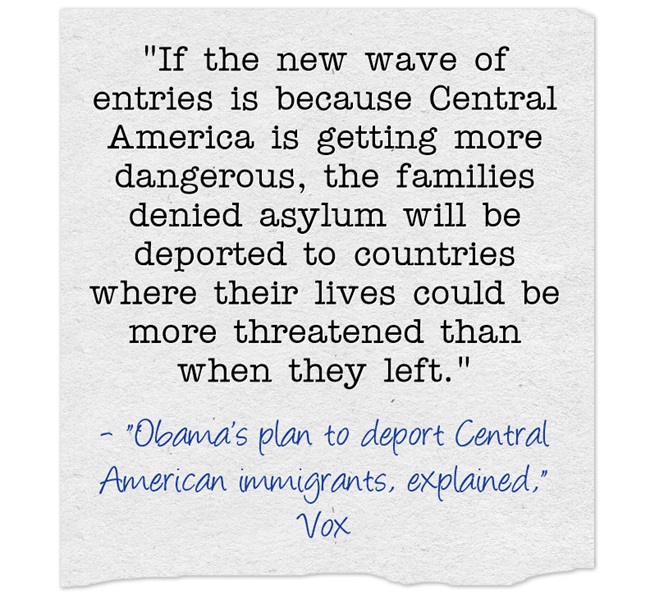 I can only imagine the atmosphere of fear these raids would create in communities, the trauma they would cause the deported families, and the chaos and anxiety they would cause in our classrooms as our students disappear…
I hope the Administration comes to its senses and cancels the deportation plans.
I'm adding this post to The Best Resources For Learning About The Children Refugee Crisis At The U.S. Southern Border.