WordsEye is a new online tool that automatically turns the words you write into the images that you are describing. You can see a simple example above – both the sentence I wrote and the image WordsEye created with it.
The site, and the technology behind it, is in its early stages (it's still in beta, and you can apply for an invitation here – I don't think it will be a long wait), and the language it can accurately apply is somewhat limited.
However, it can certainly work with language more complicated than my sentence: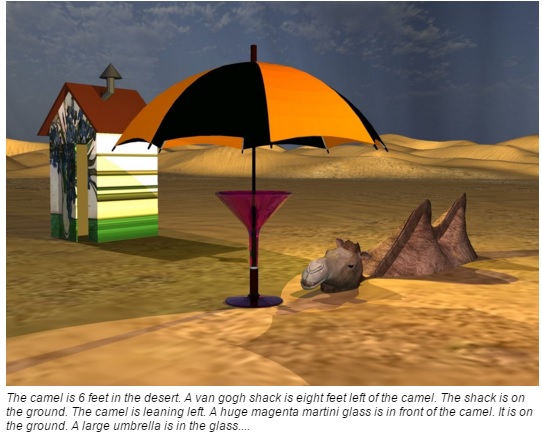 Its potential as an English-language-learning tool is obvious — we all use visuals in our classes for instruction (see The Best Ways To Use Photos In Lessons). If and when WordsEye becomes more accurate and sophisticated, imagine students being able to create their own sentences and checking/correcting them on their own by seeing the image WordsEye creates?