Marlon James is the author of "A Brief History of Seven Killings" and is the first Jamaican writer to win the Man Booker Prize.
He was interviewed on the PBS News Hour last night, and said some great stuff about the craft of writing. It's a double win for teachers at our school — his novel is about reggae and Bob Marley and both are popular parts of a unit we teach on Jamaica in ninth-grade English. Combine that with what he says about writing and you've got a wonderful lesson.
Here's a short excerpt from the interview, followed by the entire video (you can see the transcript here).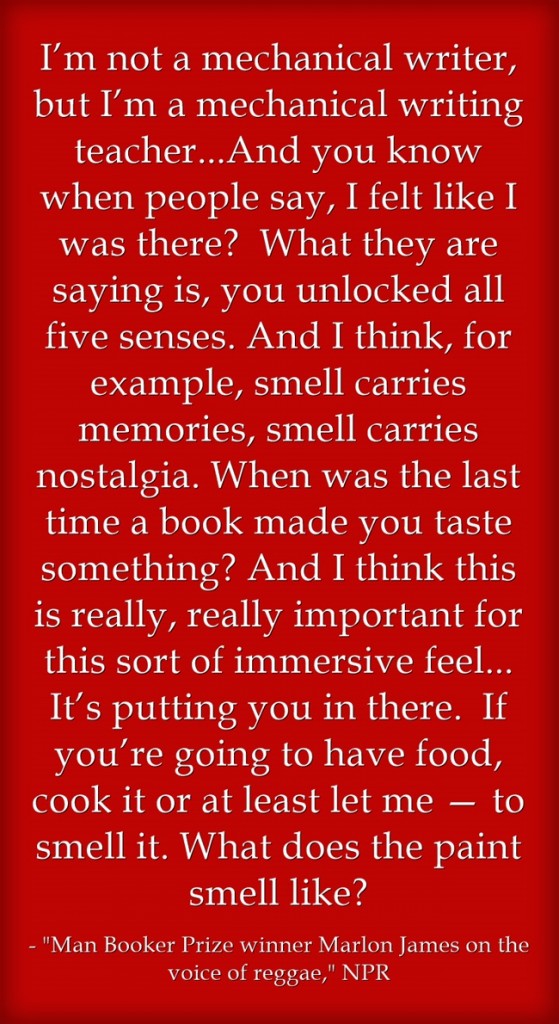 I'm adding this to The Best Websites For Learning About Bob Marley and to The Best Posts On Writing Instruction.