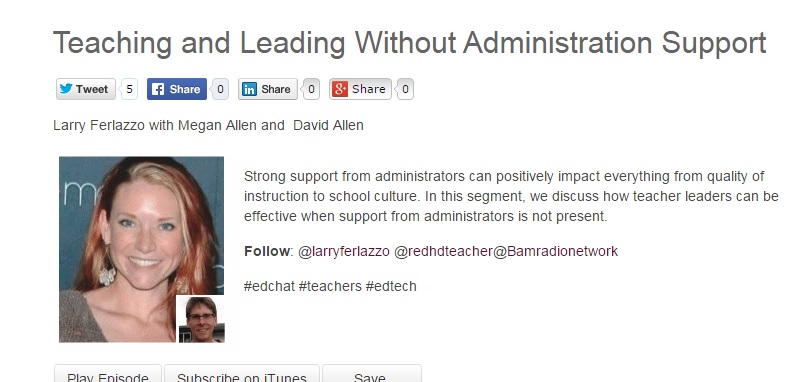 Teaching and Leading Without Administration Support is the topic of my latest ten-minute BAM! Radio Show:
Strong support from administrators can positively impact everything from quality of instruction to school culture. In this segment, we discuss how teacher leaders can be effective when support from administrators is not present.
I'm joined by Megan Allen and David Allen in the discussion.
I'm adding it to All My BAM Radio Shows – Linked With Descriptions.