I certainly encourage my students to take risks and not be afraid of making mistakes (at least, not those which can potentially result in physical harm or "catastrophic" consequences). In fact, I have a very popular related list, The Best Posts, Articles & Videos About Learning From Mistakes & Failures.
An article in today's New York Times, though, raises a wise word of caution that society is not as forgiving of mistakes by some as they are by others. Here's an excerpt: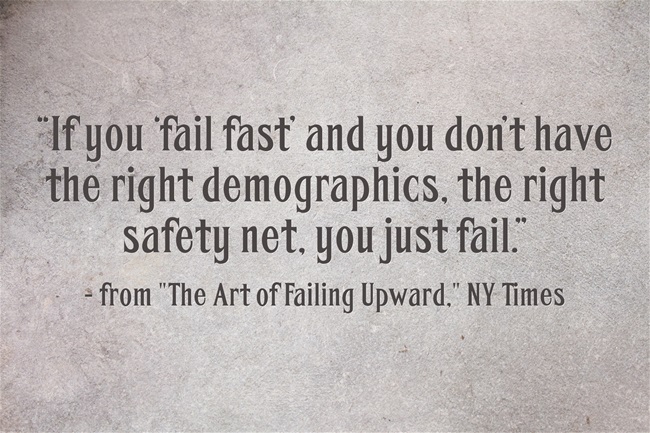 It's important counsel to remember so we remember the limitations of failure celebration, as we do the same for social emotional learning (see The manipulation of Social Emotional Learning).  Both can be used to the detriment of our students and their families.
Celebration of failure and mistakes has its place, but also must be kept in its place….