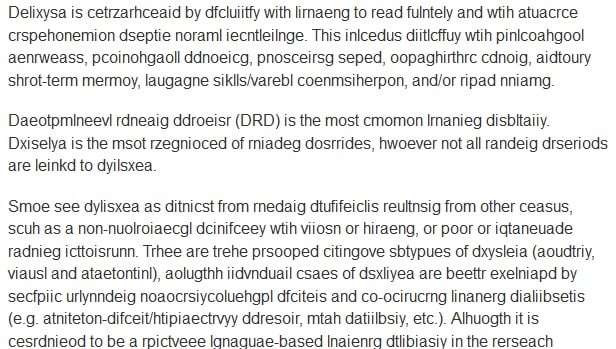 Try out this constantly changing dyslexia simulation, which you can read more about at Reddit, Website Aims to Simulate What It's Like to Be Dyslexic.
I'm adding it to The Best Sites For Walking In Someone Else's Shoes.
I also took the opportunity to completely revise and update that list.