Over the years, I've heard different numbers thrown around when discussing how many times a student needs to see it/use it before they truly learn it.
Today, in literacy expert Timothy Shanahan's blog, he wrote this in response to a reader asking How Many Times Should They Copy the Spelling Words?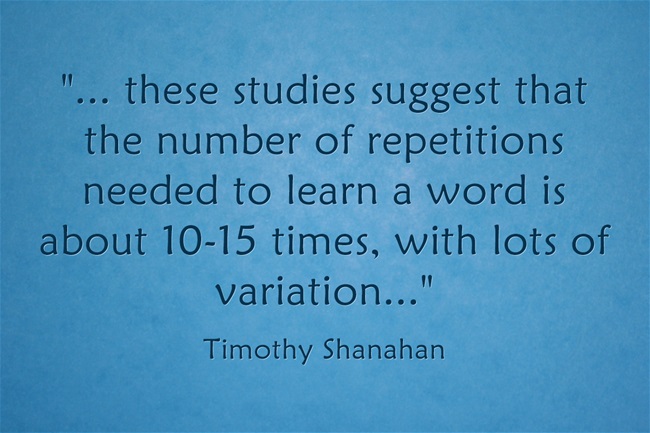 I have a lot of respect for Shanahan's work, and I'd encourage you to read his entire response.
I'm adding this info to The Best Sites Where ELL's Can Learn Vocabulary.