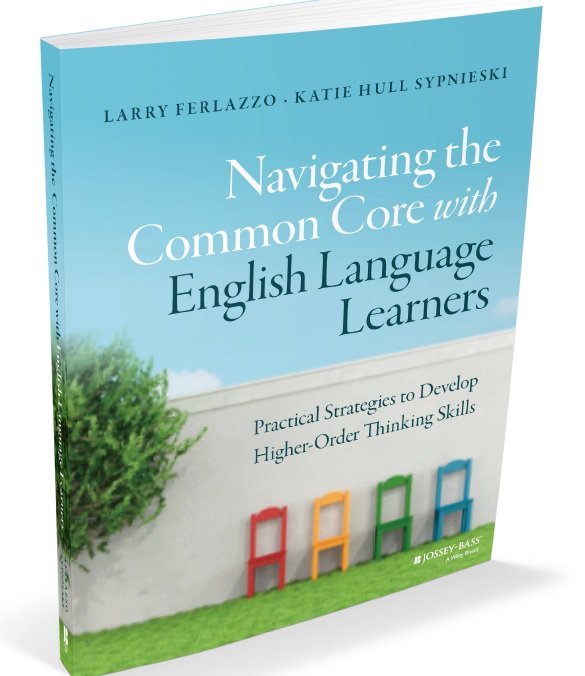 Because of some minor production issues (now resolved), our book, Navigating the Common Core with English Language Learners: Developing Higher-Order Thinking Skills will now be out in mid-April (two weeks later than its original projected date). You can pre-order it now.
Excerpts, though, will begin appearing this week and run through the end of April in Edutopia, KQED Mindshift, Middleweb, and Education Week, and Katie and I will be leading a free Webinar for Ed Week on April 28th, 1:00 PM Pacific Time. We'll also be sharing excerpts on Twitter starting at the beginning of April.
We'll be accumulating all these links here (you can go to that link now to learn more about the book).
It's a 120,000 word monster, with additional bonus chapters online (along with a zillion other web-based resources, including student hand-outs). It looks at English, Math, Social Studies, Science, Art and the role of school counseling through the lens of Common Core.