There has been some criticism of the federal government's Community Eligibility Provision Expansion Project (CEPEP), which lets schools with large numbers of free-or-reduced meal eligible students to provide them to everyone who attends.
One of those critiques has been suggesting that it can increase obesity.
Uh, no…
2 Breakfasts May Be Better Than None For School Kids is an NPR segment that discusses those critiques and reports on new research finding the exact opposite results occur: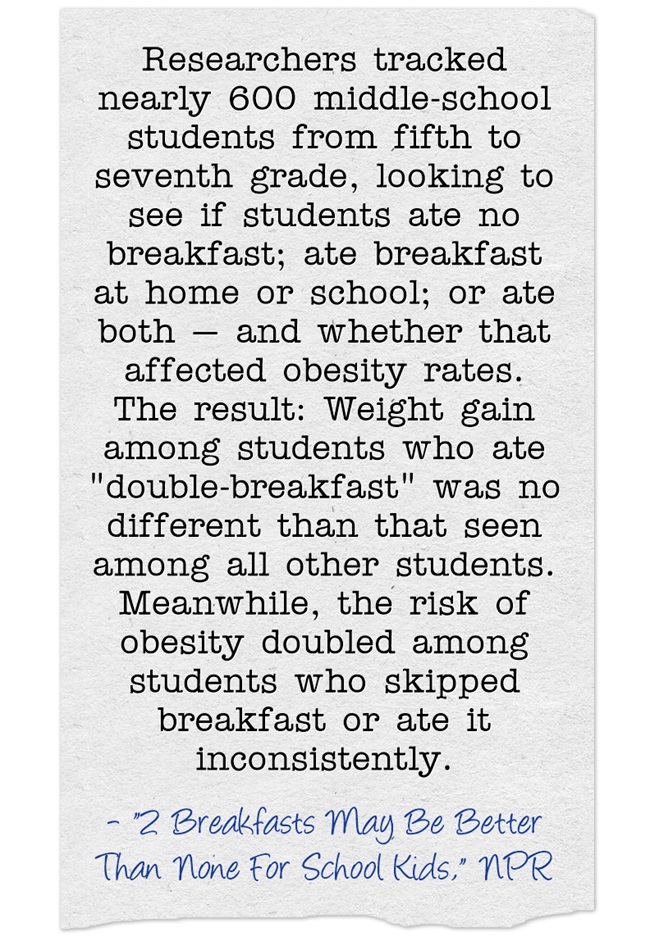 I'm adding this info to The Best Sites For Learning About Nutrition & Food Safety, which I've also just completely updated and revised.