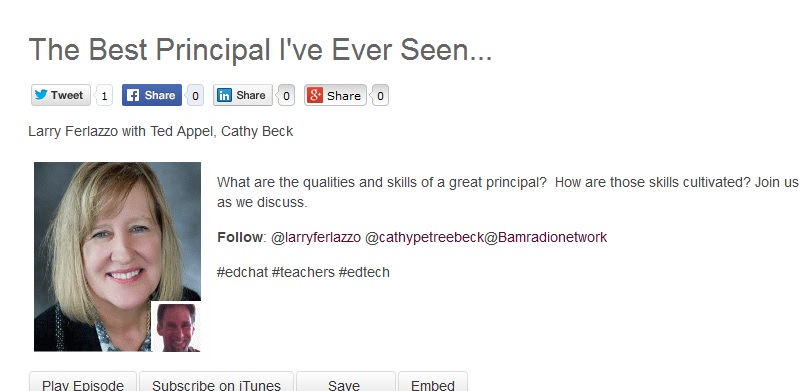 My latest ten-minute BAM! Radio Show highlights the key qualities of an effective principal. Ted Appel and Cathy Beck join me in the discussion.
It will also be a topic of one of my future Ed Week columns.
I'm adding it to All My BAM Radio Shows – Linked With Descriptions.